This post is in partnership with 76 but all opinions are my own. I'm excited to partner with them this year since we all know that fuel is a necessary component of vanlife! Don't forget to check out their vanlife campaign here to learn all about Jean and Gene and their own van adventures.
---
If you're looking for a city that provides you with a wonderful amount of day trip options, look no further than Portland, Oregon.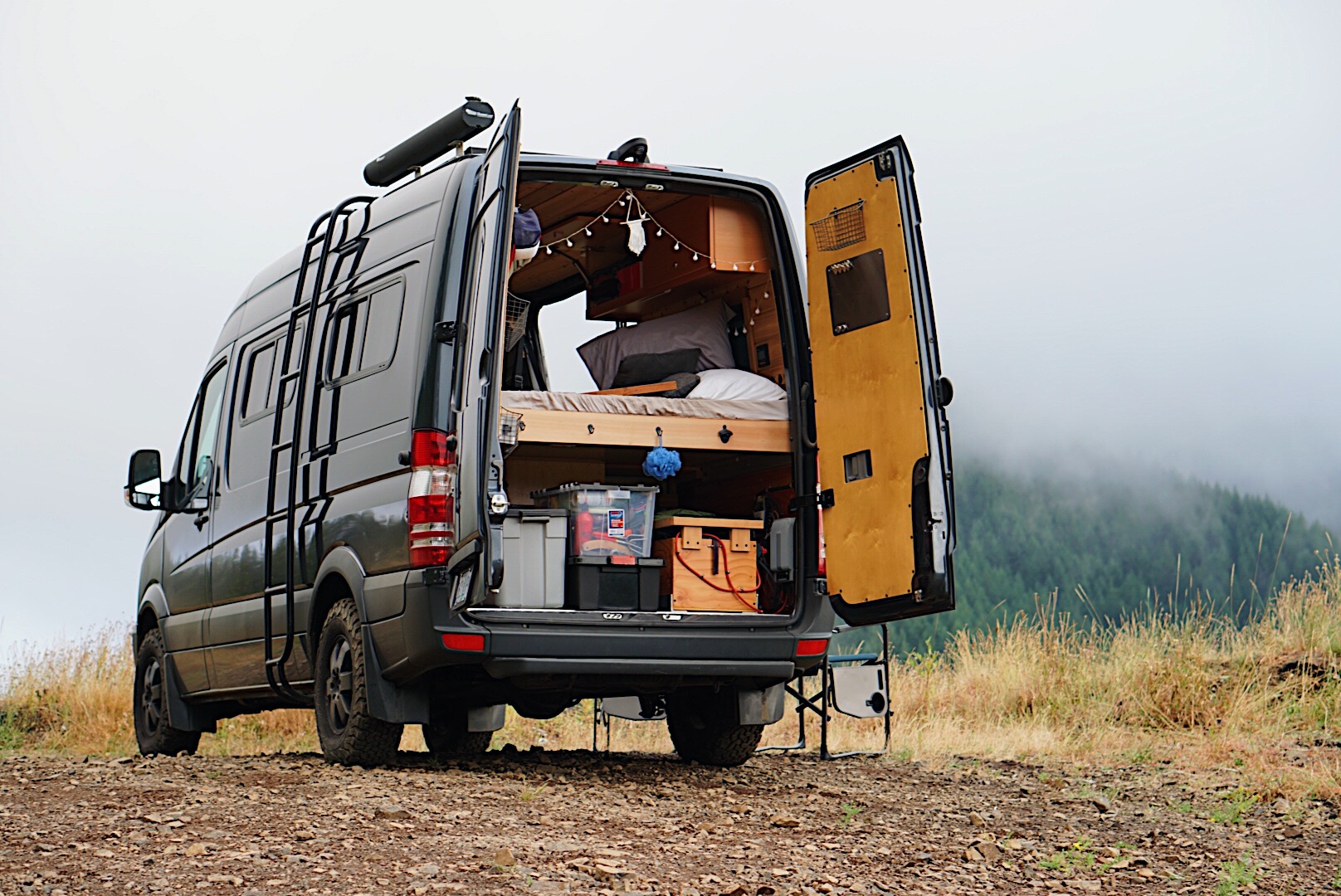 Surrounded by various swimming holes and lush forests, it is almost guaranteed that you'll be able to scratch that itch for a weekend escape. The best part? You won't even have to travel that far. Most of my favorite go-to places are less than 76 miles from my home base. While your options are endless, I always begin planning an adventure by deciding whether to head East or West of Portland. Heading towards the coast provides an entirely different atmosphere than driving into the heart of the Columbia River Gorge. So the question is, what are you in the mood for?
EAST
Columbia River Gorge
Multnomah Falls
Beacon Rock
Mitchell Point
Hood River
Eagle Creek Trailhead
Tamanawas Falls
An obvious (but not to be underestimated) staple of Portland is the Columbia River Gorge.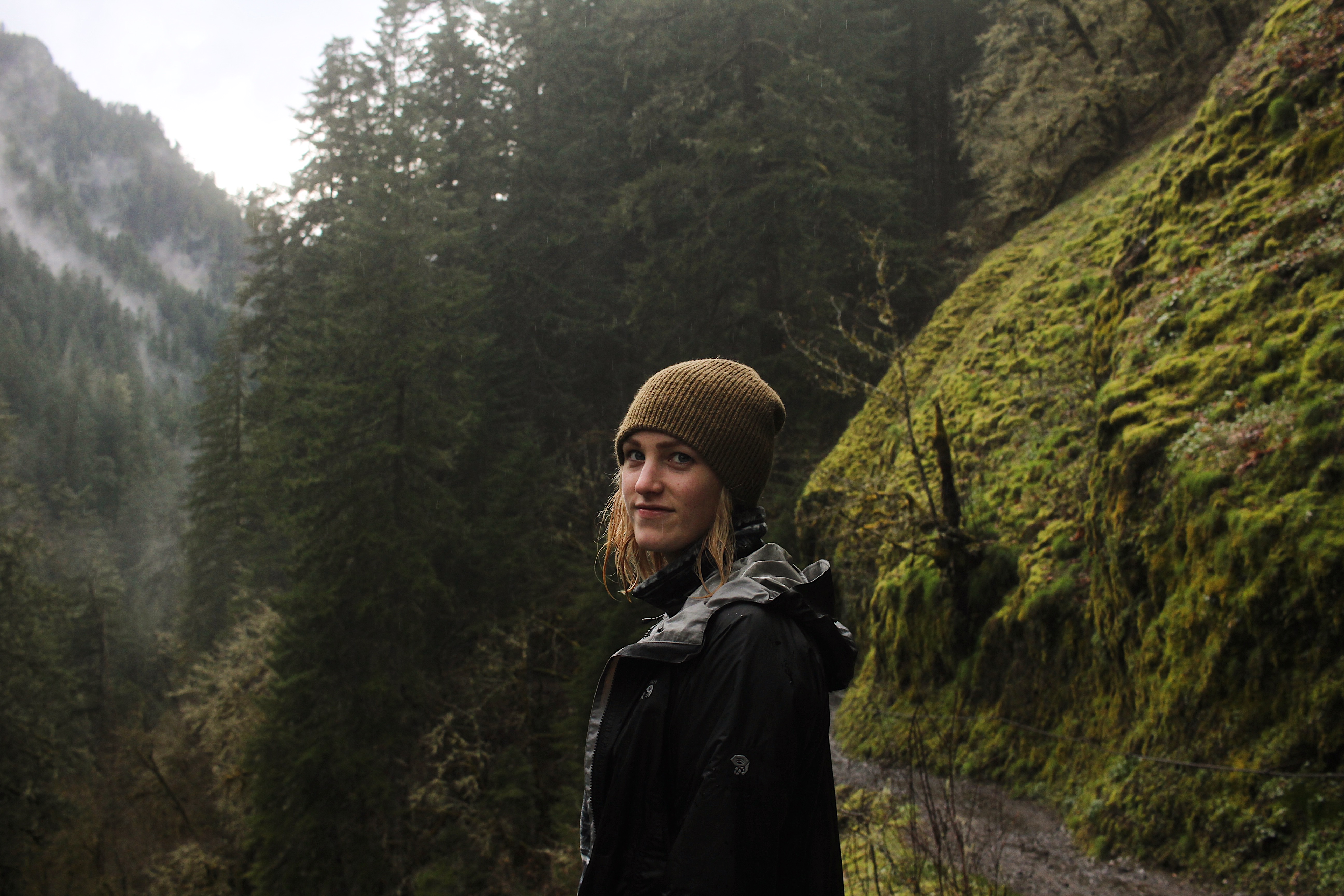 I've lived in Portland my entire life and am still doing new hikes every time I visit the gorge. Something that I love about this area is that you can choose what you're in the mood for. If vehicle exploration is your forte, the gorge offers scenic drives with famous roads and amazing lookouts. However, it is worth mentioning that the gorge excels in offering an extensive range of trails. First on the list is a classic: Multnomah Falls. While this waterfall is beautiful and not to be passed quickly, I've actually found that my favorite parts of this area are the trails that exist behind the waterfall. Follow them long enough and you will pass multiple waterfalls while hiking through some of the most gorgeous greenery you'll ever see. Prepare yourself for some switchbacks but it will be worth it – I promise.
Just a few miles East on highway 84 is Cascade Locks, known as the heart of the Columbia River Gorge.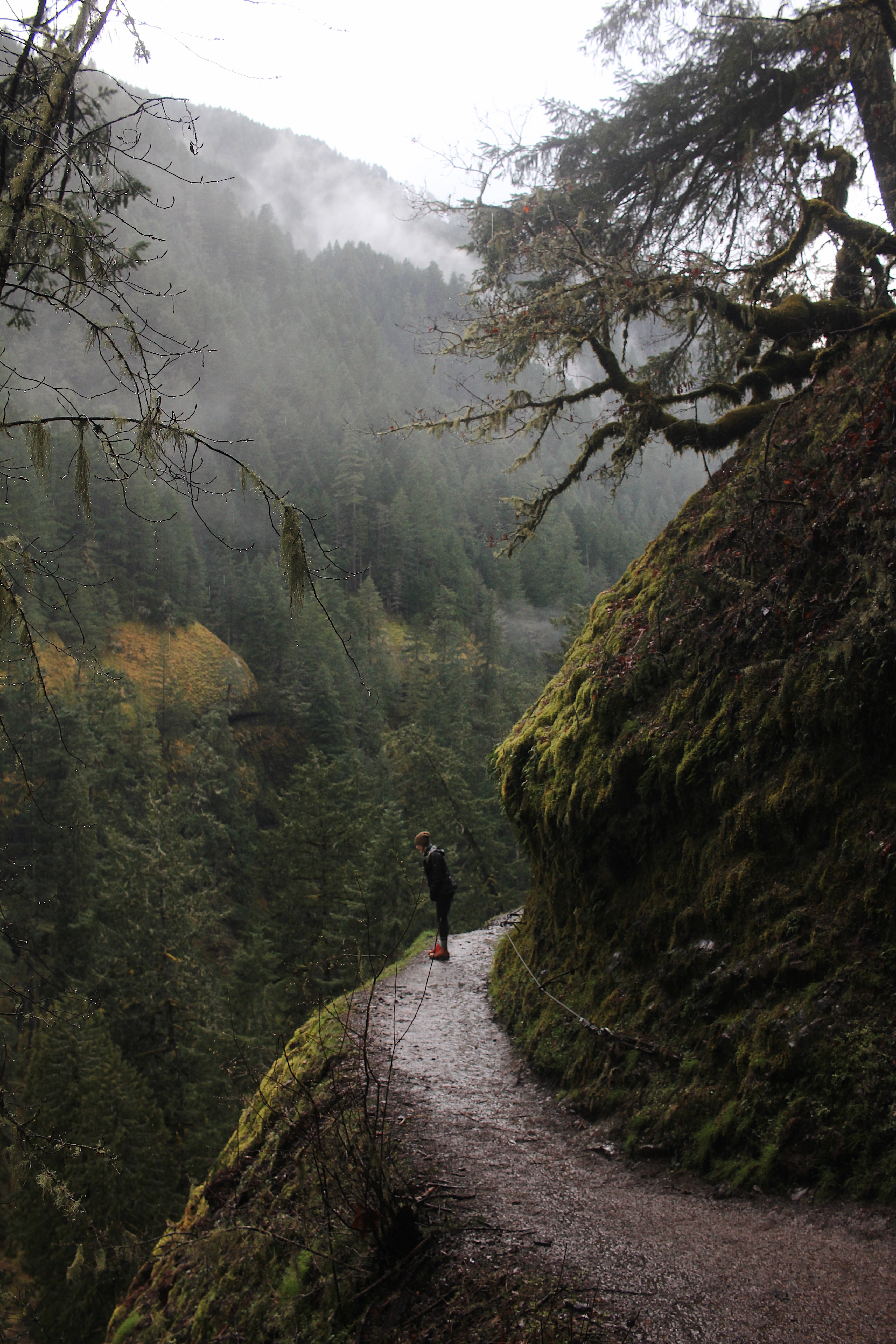 You'll find hikers fresh off the Pacific Crest Trail and some of the best ice cream in the gorge. If you're willing to drive this far out, you'll find a handful of shorter, yet still worthwhile trails. Across the Bridge of the Gods is a State Park called Beacon Rock, a unique one-mile trek with a pretty killer view of the surrounding area. If you decide to skip Bridge of the Gods and stay on the south side of the Columbia river, you'll soon find yourself approaching Hood River. Just shy of this unique city is Mitchell Point, another short but strenuous hike with a breathtaking view. This trail provides various environments within just a few hours, from shaded forest to rocky hills to wildflower fields. Be prepared that many gorge trails end with an open view of the river so take precaution on windier days.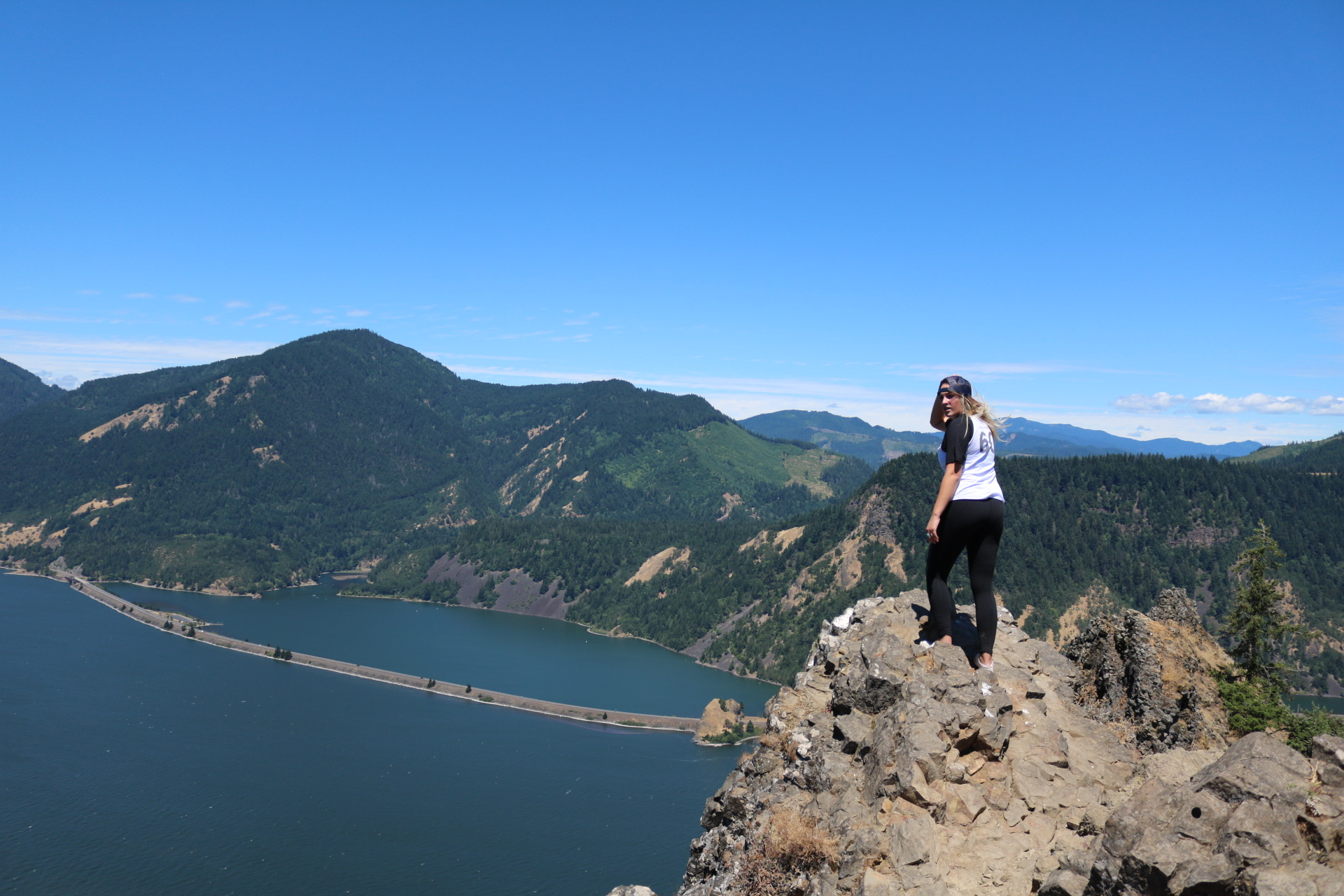 If you're willing to drive the near 76 miles to Hood River, make sure you give yourself a full day! This city is filled with some of the best breweries around, my favorite being pFriem. Hood River is filled with window shops, more beer than you can imagine, and a beautiful backdrop of the river filled with kiteboarders. One of my favorite days in the gorge began with a snowy trek to Tamanawas Falls and ended with a cold IPA from Big Horse Brew Pub. While I haven't hiked Tamanawas Falls in the summer, rumor has it that this trail is one of the few that holds its value throughout each season.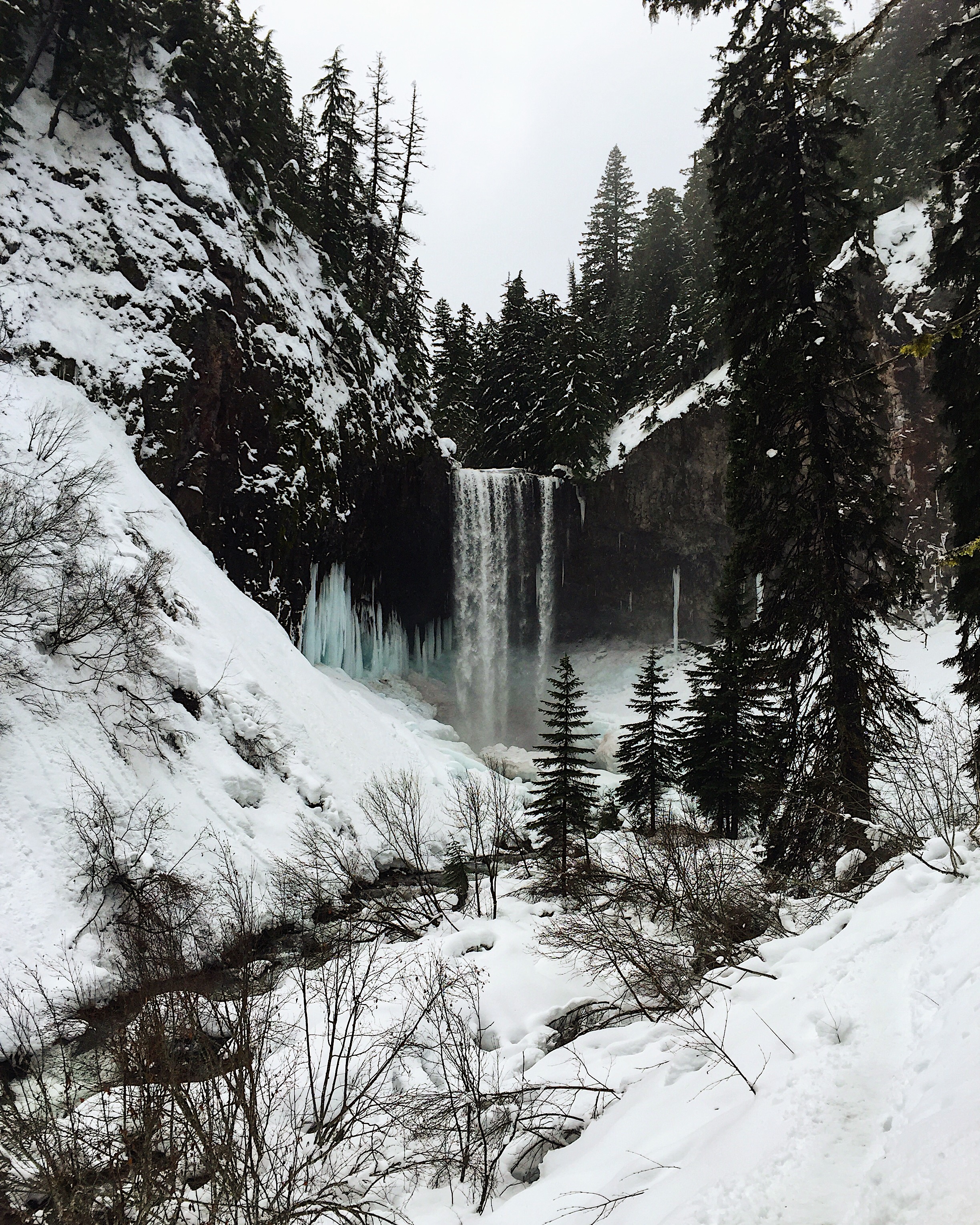 Most Oregonians will tell you that the Columbia Gorge holds a special place in their hearts and I couldn't agree more.
It is worth noting that due to the unfortunate Eagle Creek fire of 2017, many of the above-mentioned trails may be closed until further notice and restoration. Please be sure to check current trail conditions before adventuring out on your next weekend journey.
WEST
Tillamook State Forest
The Salmonberry Trail
Jones Creek/swimming
Primitive camping
While heading East will surely provide you with an abundance of organized trails and sightseeing, I challenge you to also dive into the open Tillamook State Forest, located West of Portland.
I used to heavily rely on structure and organization in my weekend explorations but after living out of a van for the last year on the open road, I've gained a heavy appreciation for primitive exploration and camping. While the Tillamook State Forest will not provide you with trail markings or cell service, it will give you an opportunity to explore the outdoors with less of an agenda.
One of the wildest trails I've explored in Oregon, by far, is the Salmonberry Trail.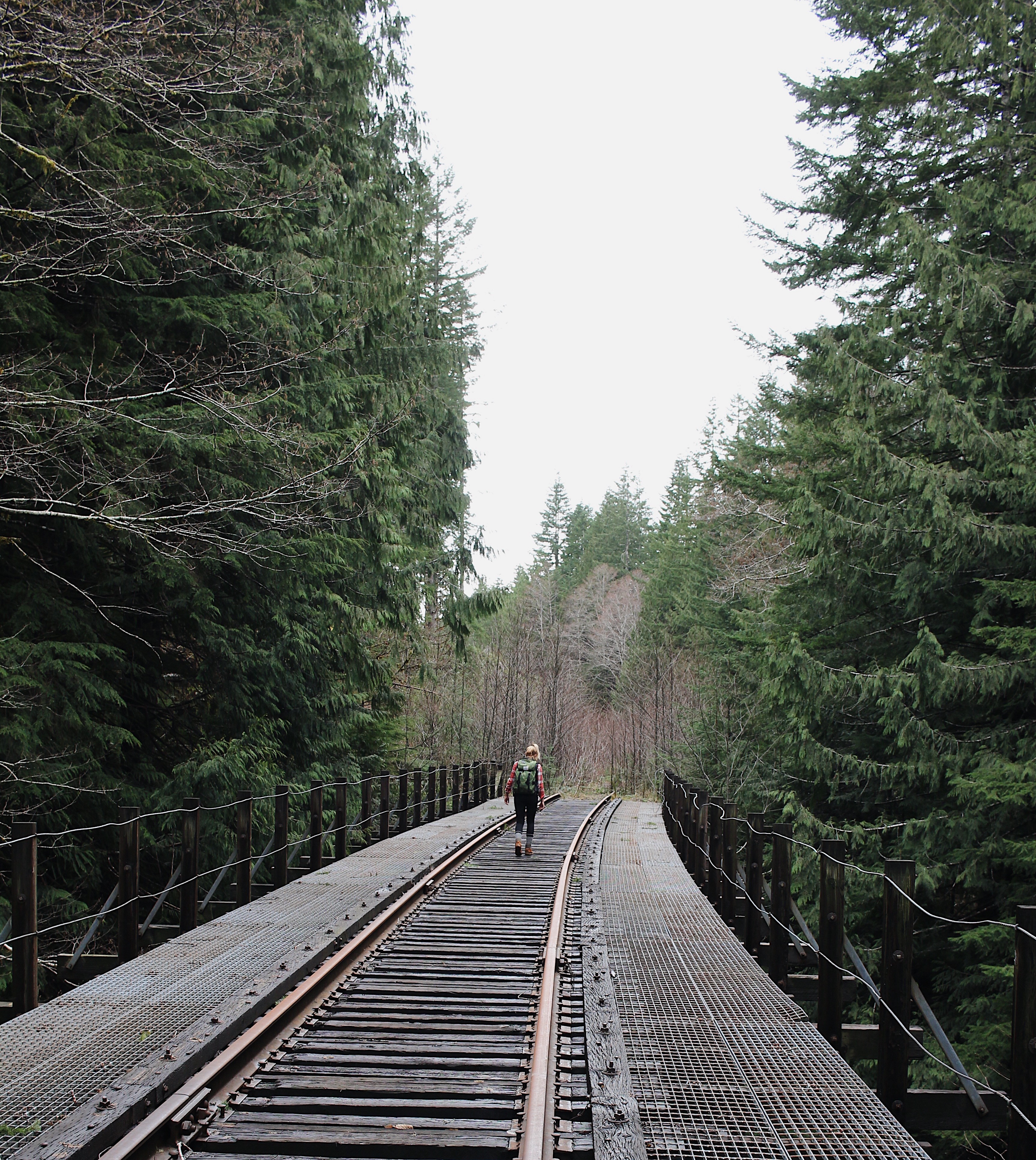 I personally have only explored part of the Lower Salmonberry River Hike, and by "part" I mean I hiked 16 miles round-trip in a single day. This trail follows old train tracks, weaving through various trestle bridges and dark tunnels that require headlamps. It is overgrown, weathered, and hard to find the exact starting point. With that being said, having to earn your existence on the trail usually means that you will not leave disappointed. As long as you are smart (and respectful), this will be a hike that will go down as one of your favorites. I promise.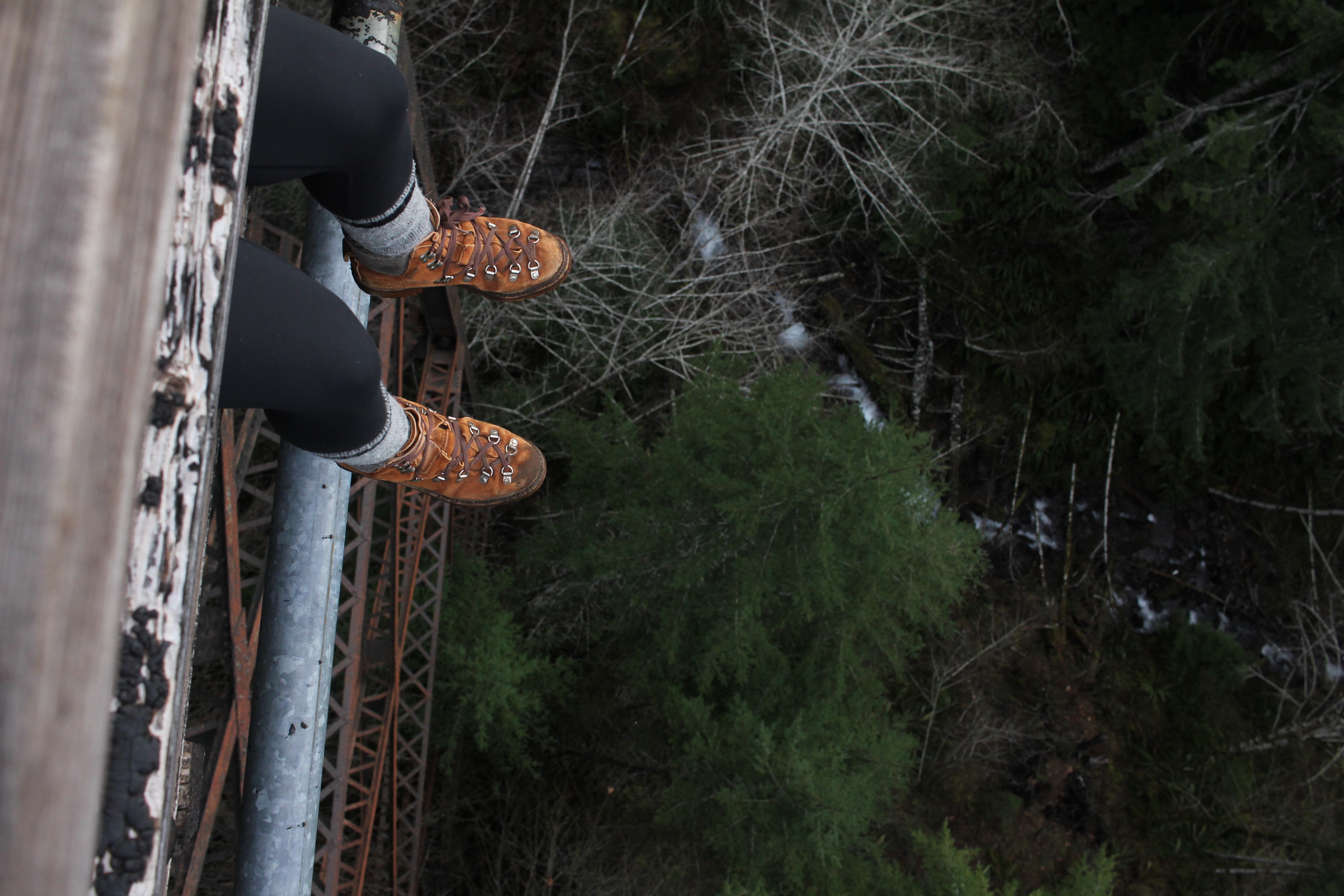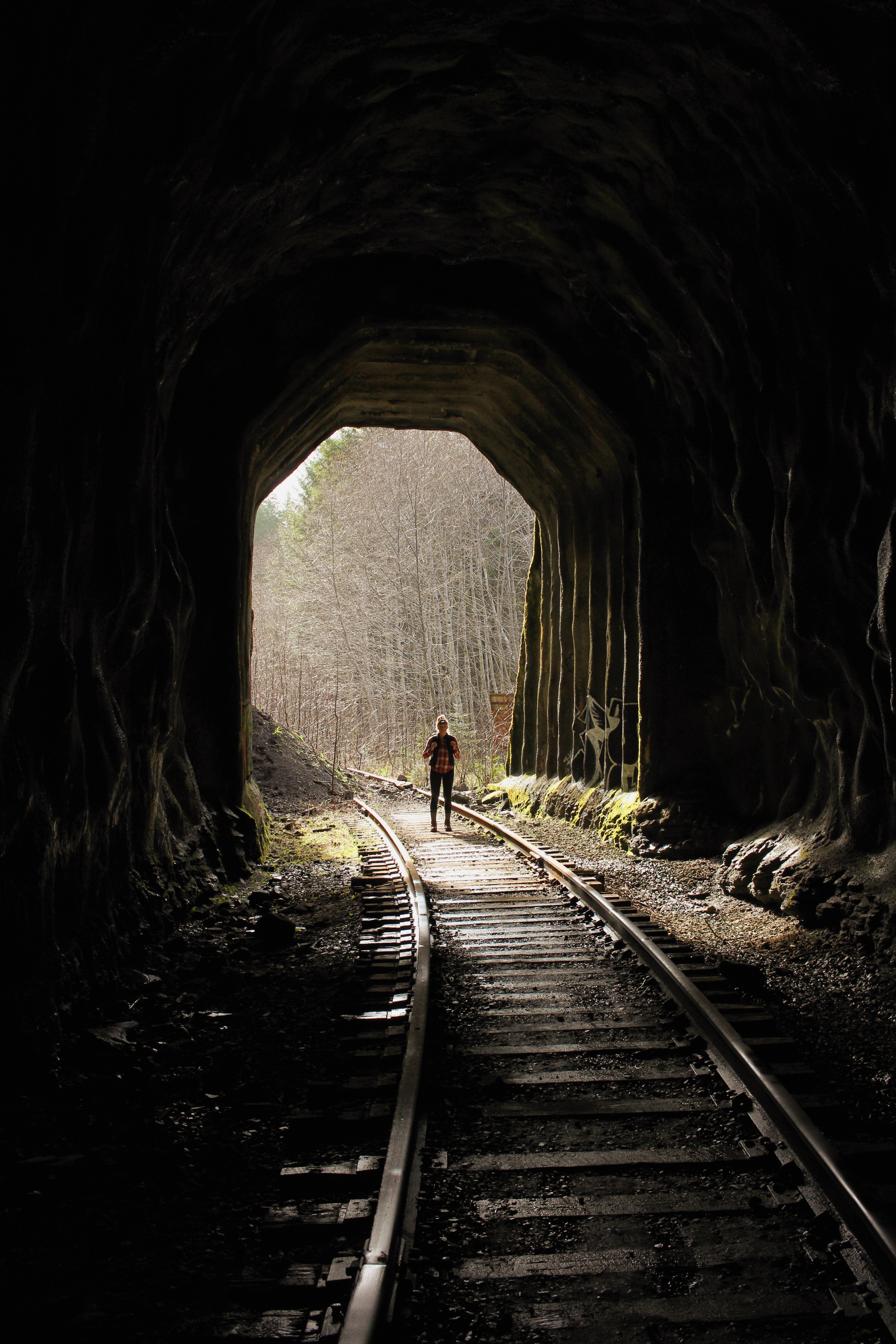 This general region also offers various swimming holes along the Wilson River, perfect for cooling down on a hot Oregon day.
Since high school, my friends and I have been carpooling out to beat the heat and get away for the day. One of my favorite features of this area is how open the land is. After cooling off on the river, you can easily drive down a dirt road and find the perfect primitive camping spot for a night. In fact, my home-base community still spends multiple nights each summer at a secret spot we discovered years ago, so far up forest roads that we've never had to worry about seeing anybody. If more organized camping is preferred, there are also various maintained campsites in the area, still in close proximity to water access.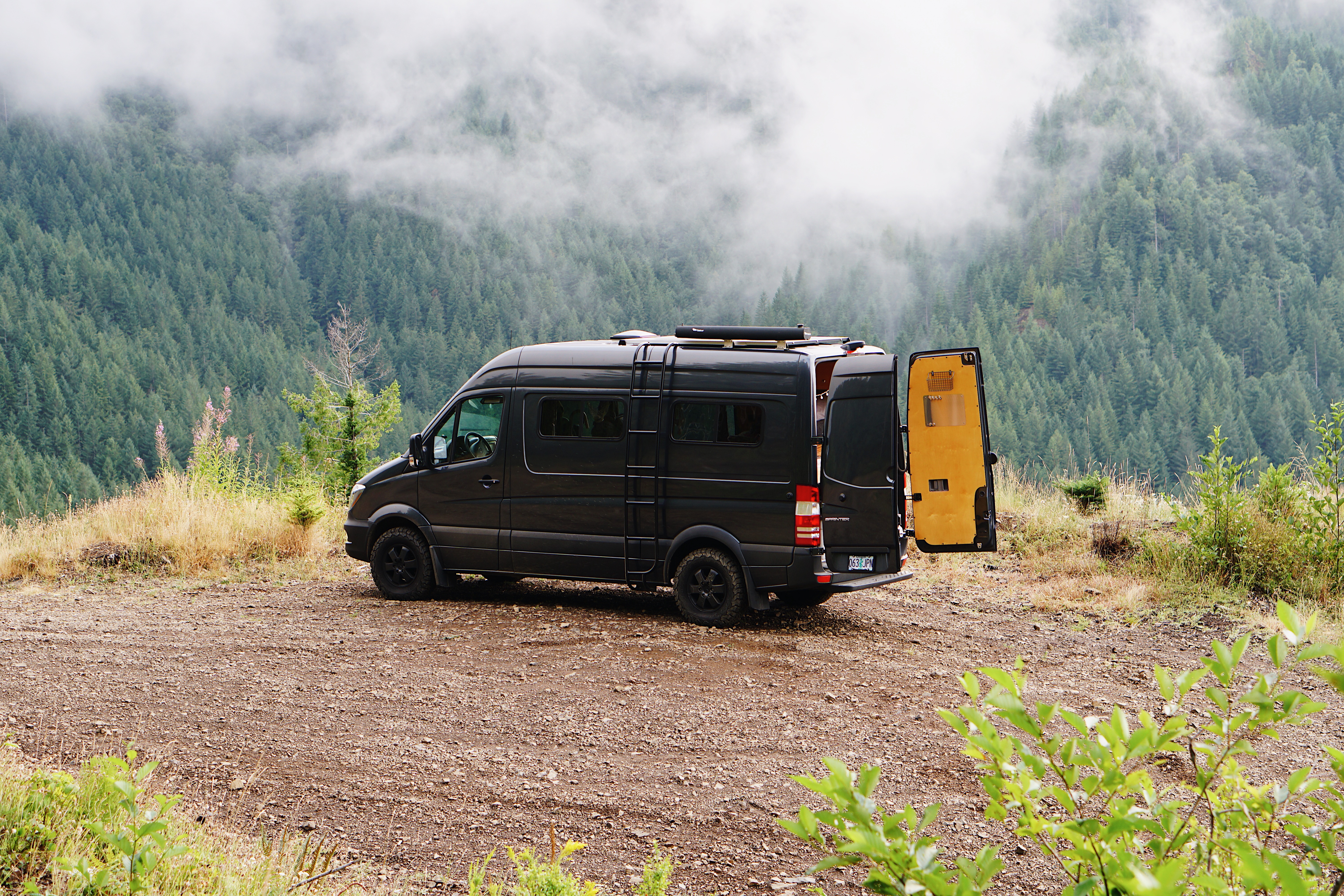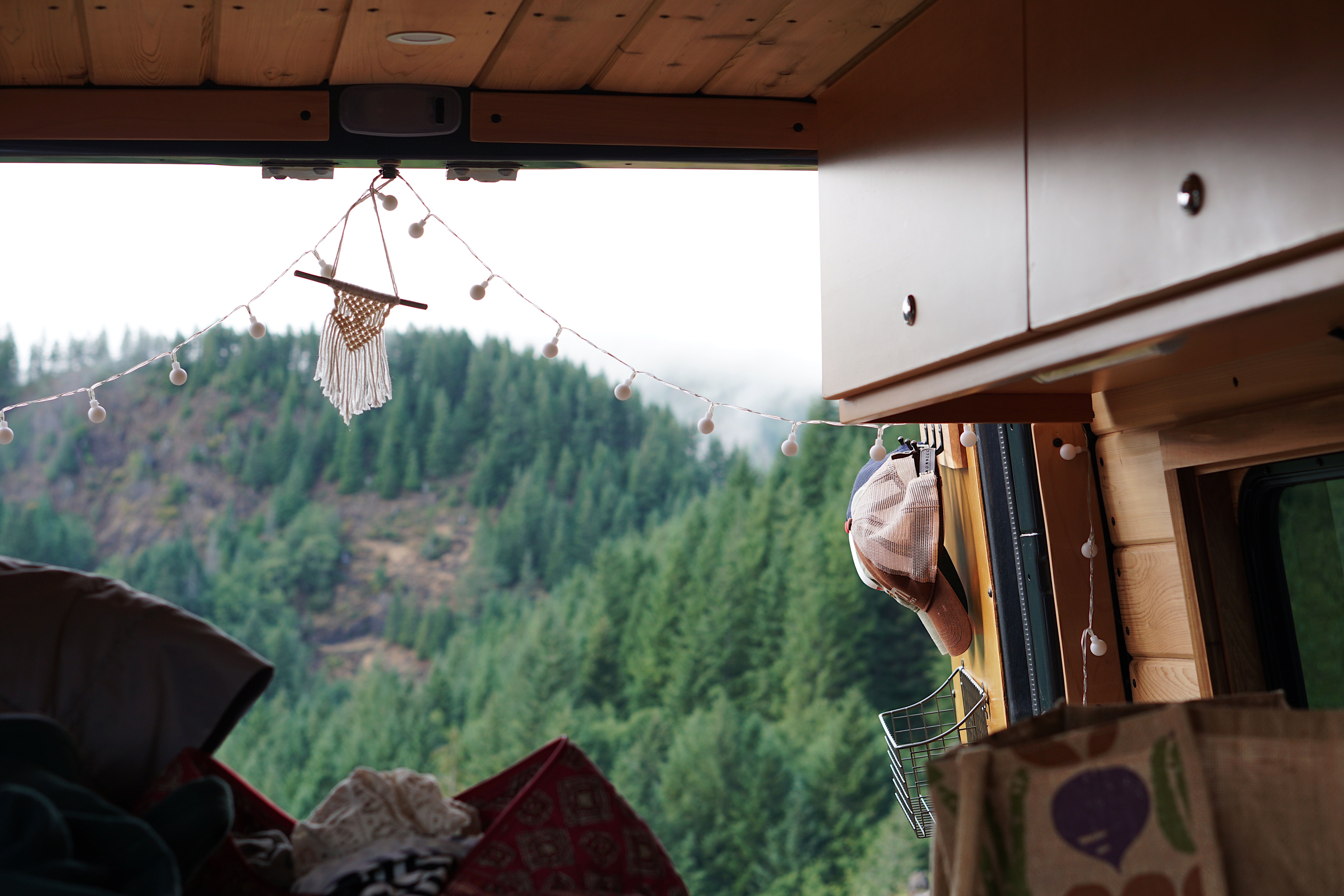 While it may feel like you have to drive hours to find adventure around you, you just might find that it exists right near home. Big thanks to 76 for sponsoring this post and my local travels around Portland. I'd love to hear what adventures YOU discover close to your local area!