The last 3 weeks have been spent in very warm temperatures with the best company.
Between time with family in Priest Lake, Idaho and friends in New Orleans (NOLA), we've had such a good month. After our few quick days in Portland we drove up to Northern Idaho to spend a week a half in Priest Lake, Idaho with the Larsen's. The family has a cabin on the water, where they take their family vacation every year. Everybody was there in different shifts but we were able to see both my parents and all my sisters and brothers. Another great addition was that my friend Emily joined us!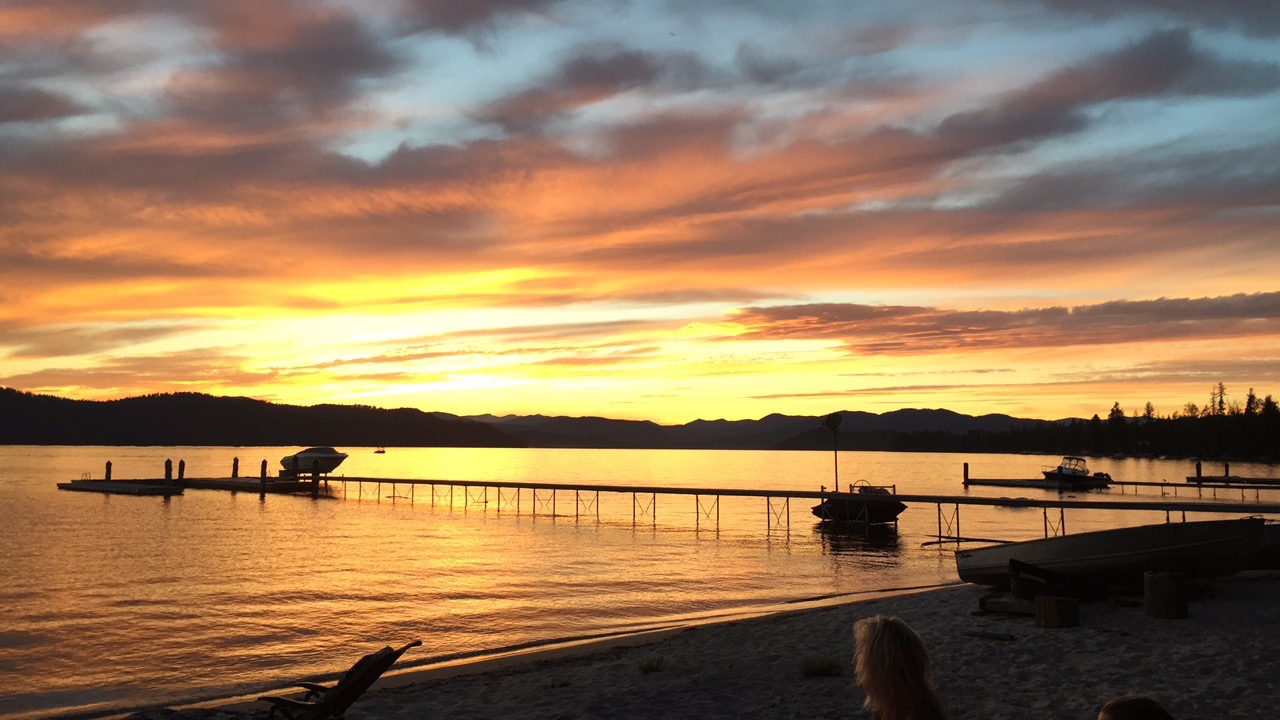 The house was filled with family, great food, and lots of quality time.
Most mornings started slowly with coffee on the deck in our pajamas. We spent every day relaxing, laying in the sun, and enjoying the boat/jet ski. We barely ever changed out of our swimsuits. Most nights ended with sunset boat cruises, bonfires, spike ball tournaments, or competitive Catch Phrase. The combination of Larsen-lake-style vacation and having meals provided for a week and a half left us completely rejuvenated.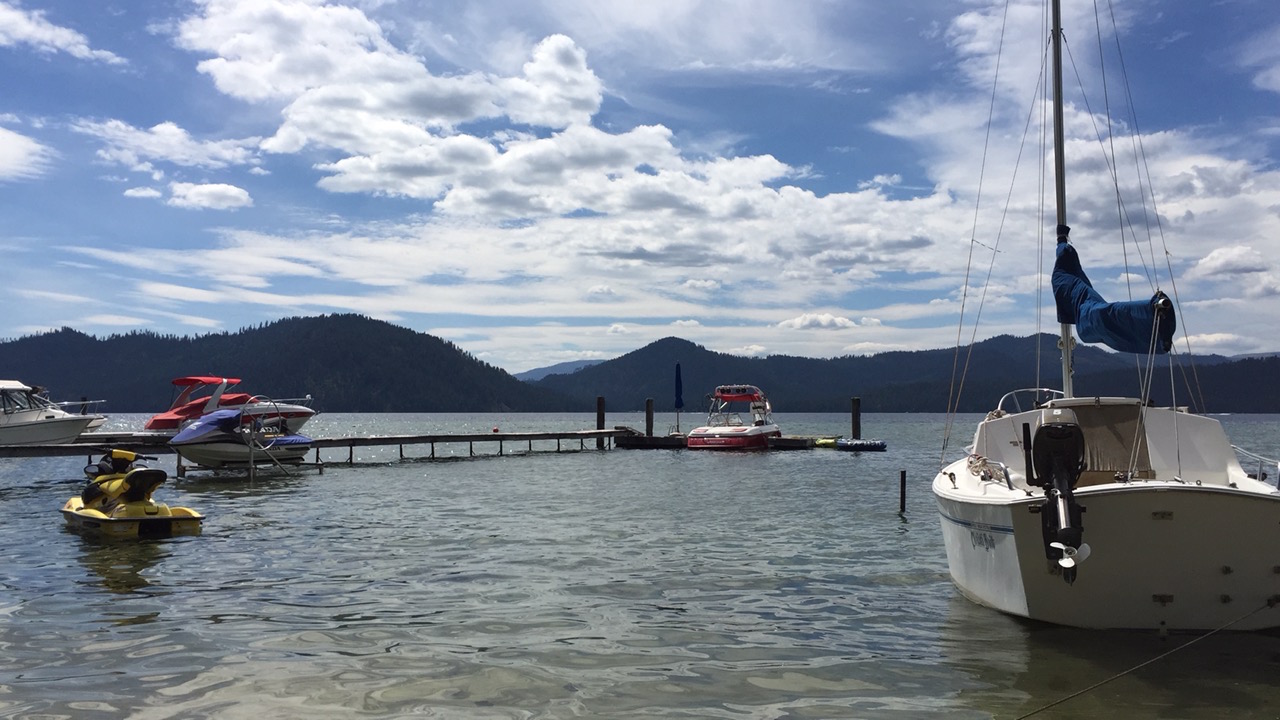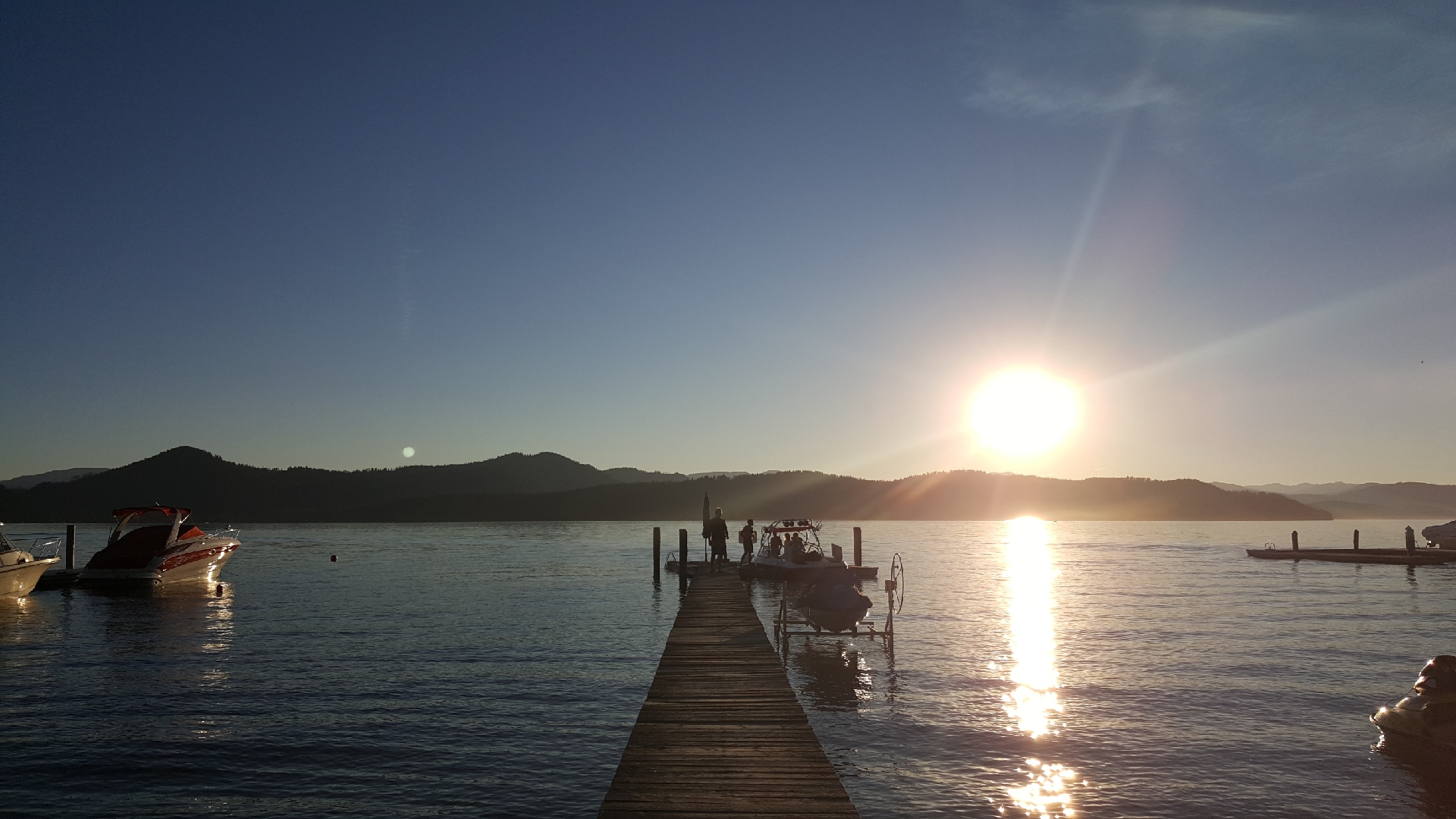 Prior to moving into the van full-time, we planned a trip to NOLA with our gal Gianna to visit our buddy Quinn. He just got into Tulane University, School of Medicine!
At the time, we weren't exactly sure where we would be but just thought "we have all the time in the world so we can drive wherever!"
While this is true, we didn't realize the drive would include 2,444 miles across the entire country. Regardless, we hit the road and drove 4 days straight through Idaho, Montana, Wyoming, South Dakota, Iowa, Missouri, Arkansas, and Mississippi. Finally, we arrived in Louisiana on the 29th of July. We were exhausted by the time we made it, but so excited to explore the city of NOLA. Quinn and Gianna are a very energetic and adventurous duo. Here's a snippet from Gianna to introduce my recap of our extended weekend:
"This week we spent our days in a city where you can see alligators roam, flash for beads, hear live music in every other bar, and eat meat and beignets for every meal – all while walking around with an open container of alcohol. Our bodies nearly shut down between the humidity and red meat intake. In NOLA, rules are pretty lax. For example, a drivethru daiquiri place exists. As they say, 'New Orleans or die!'"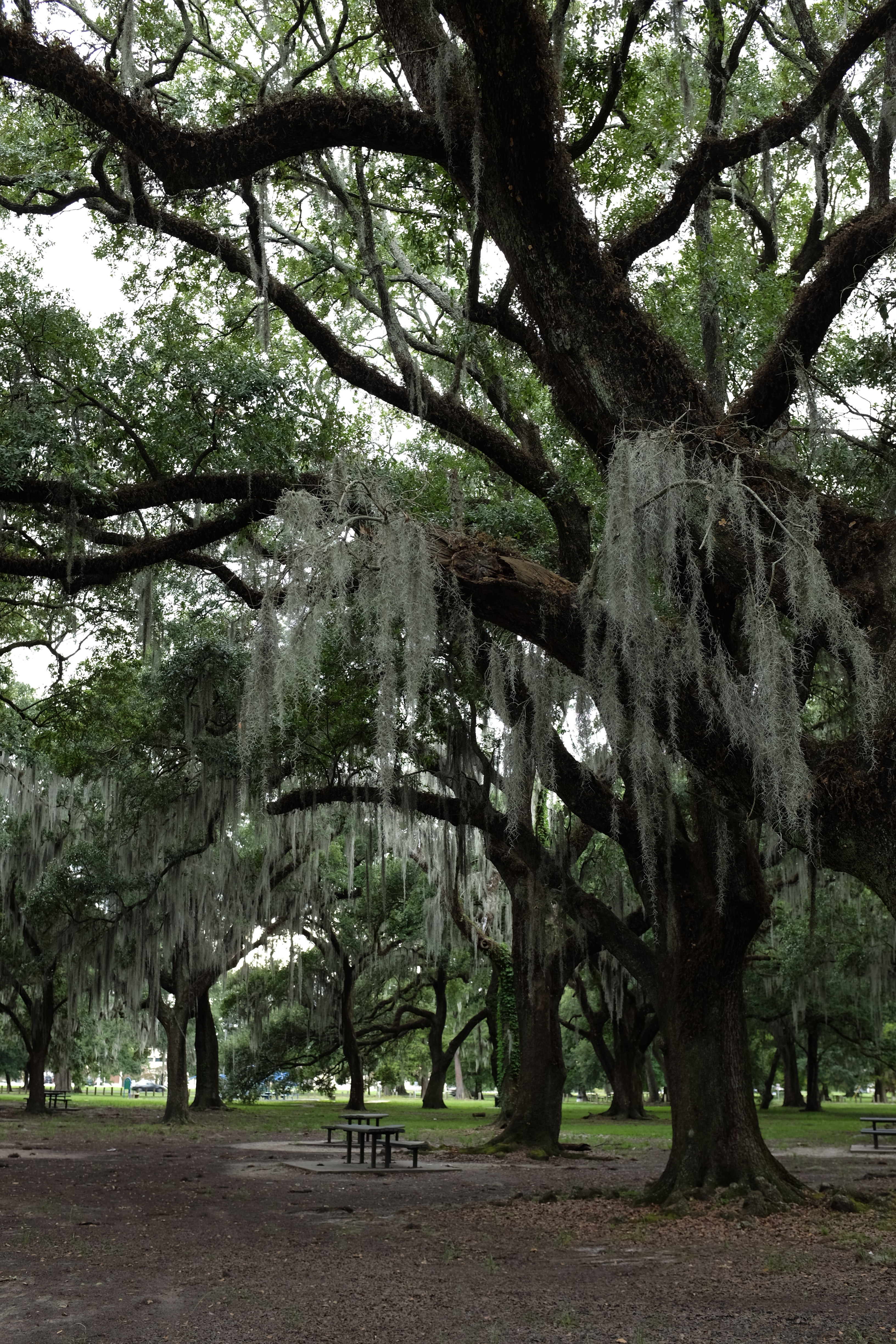 I think it's safe to say that we were pretty surprised at the laid back environment of New Orleans.
Maybe I didn't quite know what to expect, but I was positively surprised with the city as a whole. Not only is the city picture-perfect with its porches and abundance of hanging/porch plants, the vibe of the entire city is something we fell into groove with. People were (mostly) friendly, all bars serve you drinks in "to-go" cups (you can walk around the city with alcohol WHAT), and the temperature/humidity relaxed to a very comfortable climate at night.
We spent the first night eating dinner at Dat Dog on Magazine Street and then exploring the nightlife by foot. We walked through the French Quarter, Bourbon Street, Frenchmen Street, and more. I didn't realize how much ground we had covered but looking back, we were out and about for almost 8 hours. The streets are CRAZY at night, filled with neon cups of alcohol, various colored beads, and groups of people in shirts that read "drunk #1, drunk #2, etc." We completed the night at the Casino (Evan's first experience at a casino!)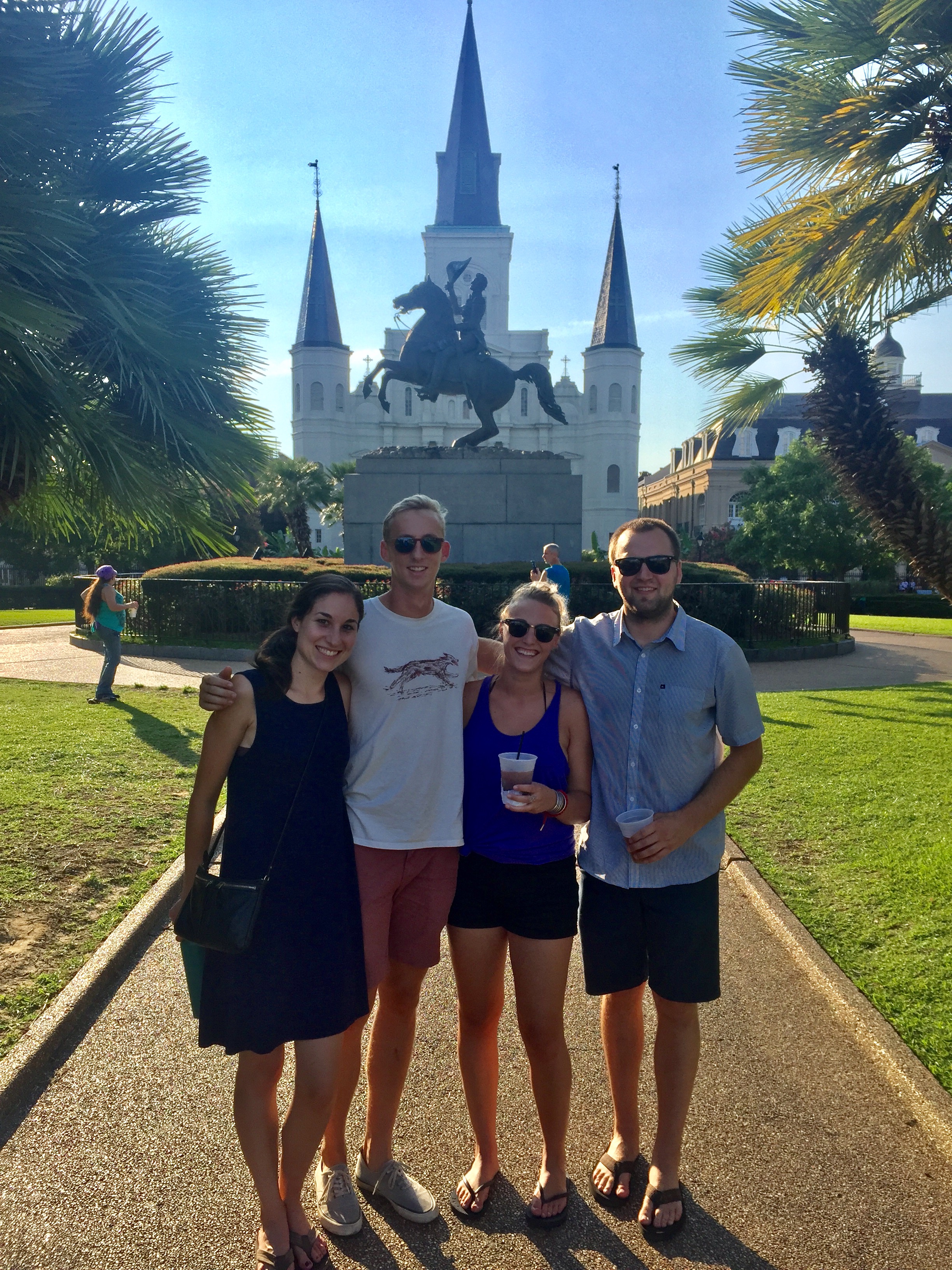 We began the next day slowly at Café du Monde, an old coffee stand in the French Quarter that opened in 1862. They only accept cash, and have amazing beignets. Afterwards, we walked around, scoping out different shops in the area. Evan and I branched off for a little, laid in the grass at Jackson Square and listened to a violin duo that was performing on the street.
The amount of musical talent within NOLA is mind-blowing.
We followed up the afternoon with more music and went to see the Hot 8 Brass Band, a local Grammy-nominated brass band. This was such a fun experience! The group is well known for their 2005 version of Marvin Gaye's "Sexual Healing", hence the title of this post. If you have a moment, I'd highly recommend that you click here to check out some of their music. You won't be disappointed.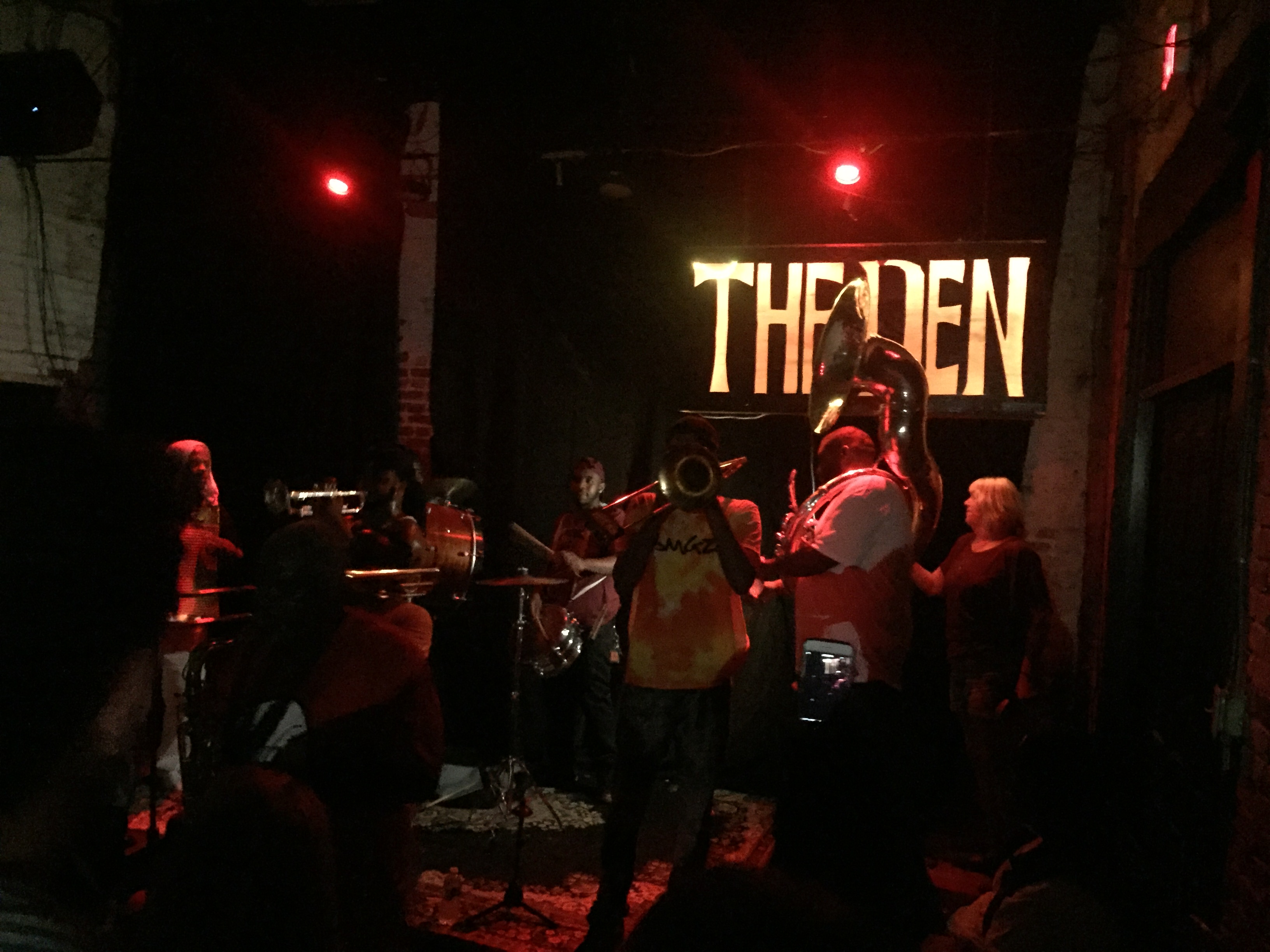 The last day of July was busy, driving around NOLA and hitting various parts of the city. Some of the pit stops included Tulane's bookstore (GG wanted a shirt to rep Quinn – how cute) and City Park. One of the comedic events of the trip occurred during this day at New Orleans Museum of Art and Sculpture Garden. We showed up at 5:30, and last call for entrance is usually 5:15. The guard wouldn't budge on the entrance so my somber response was "oh okay, I'll just look it up on Google images." When we turned to walk away, the guard checked his watch again and said, "you can do a quick loop". I'm beyond grateful he did because I was able to watch Gianna climb on Quinn's shoulders to try to mimic a statue. See below.
We explored some of the lower ninth ward and the houses that Brad Pitt's Make It Right foundation is known for building.  You can read into the details of this foundation and project online. Basically the foundation did their best to build about 150 sustainable homes, prepped for future natural disasters and containing solar panels for energy. The homes definitely stand out in the neighborhood, as this was one of the city's hardest hit neighborhoods.
Maybe it's because I live on the opposite side of the country, or maybe it's because I am naïve, but I didn't realize how prominent the aftermath of Katrina still was in this city.
A woman in the Tulane bookstore explained for almost 30 minutes how Katrina affected her family. Our Uber driver brought up Katrina and how he thought he'd be out of town for 2 days when the storm hit but it ended up being a year.  As traveling is supposed to do, this has reminded me how small I am in a very, very big world. Disasters don't just go away overnight. If you have any recommended reading on Katrina or suggestions on how I can continue to educate myself regarding the event, please send me an email.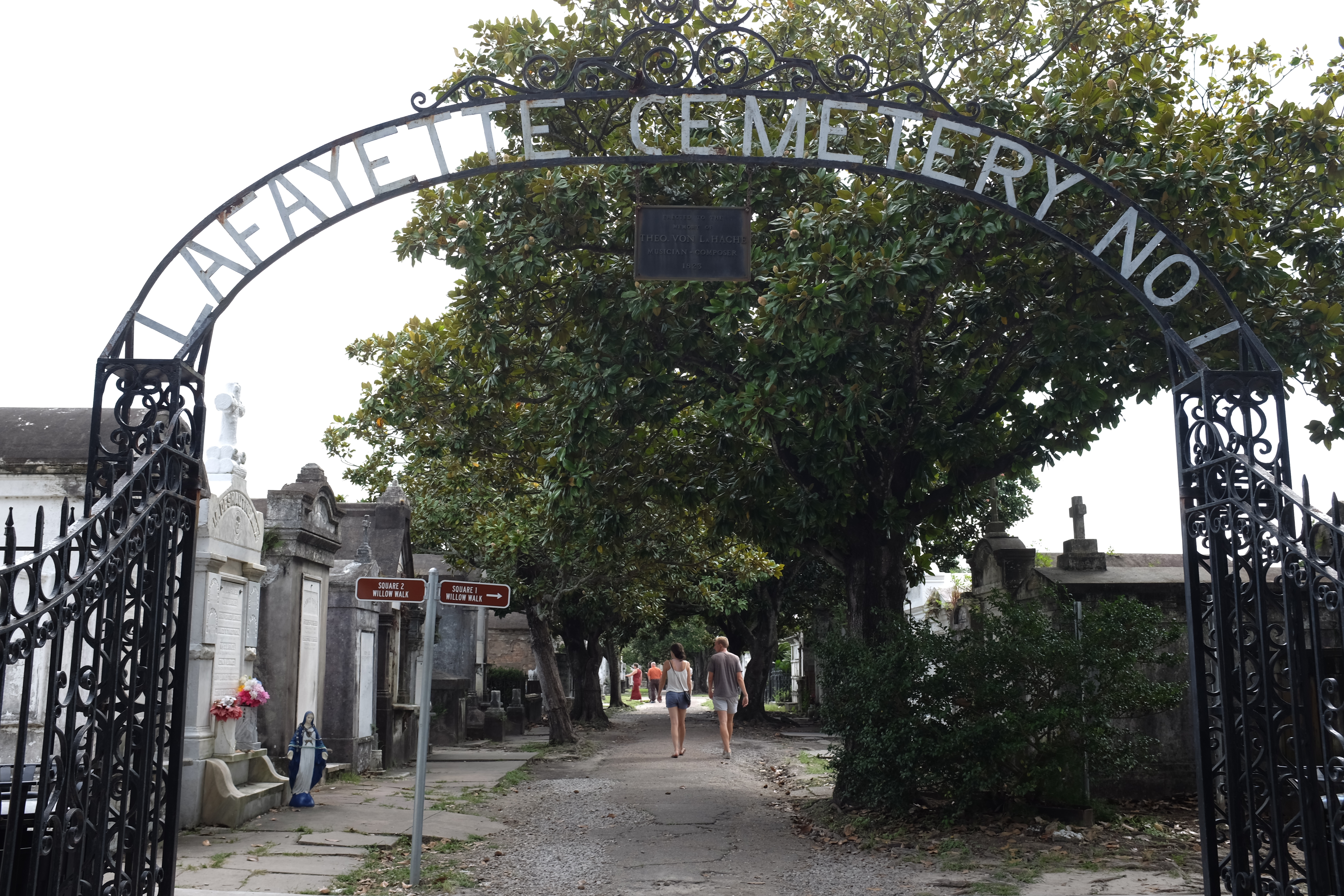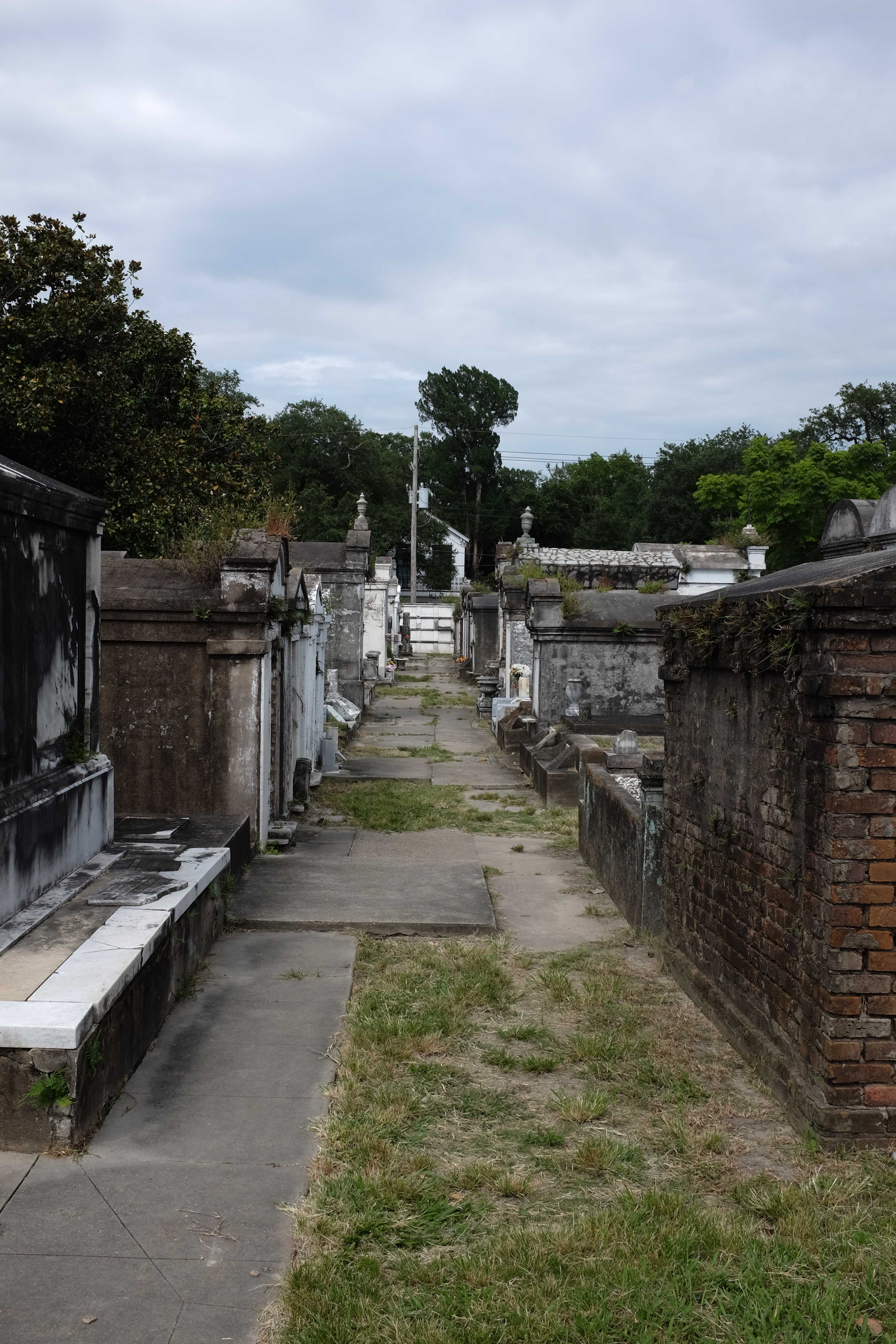 Our last full day in NOLA began driving south to the Barataria Preserve Trails in the Jean Lafitte National Historical Park and Preserve.
**Side note: this area can be viewed in the oh-so-famous first season of True Detective (watch ASAP if you haven't yet)** We completed a brief 2-mile walk/hike on the boardwalk of the park and saw a disgusting amount of monstrous insects. Spiders, mosquitoes, dragonflies, grasshoppers, and (baby) alligators. Although the heat was rough, it was definitely worth it to see this section of Louisiana.
Afterwards, we drove back to the city of NOLA and stopped by Dr. Bob's. He's a local artist whose art can be seen in nearly every restaurant/bar in the city. We made another stop and explored the Spanish Plaza at the waterfront, then cooled off with an overly-sweet snowball. Following the snack, Quinn took us on a self-guided tour through the garden district, where we all successfully sweated through our shirts and viewed Sandra Bullock's NOLA mansion. (Please see photo of cat in front of the Manning brother's childhood house…supposedly their father still lives there). The day concluded with fried chicken and jambalaya at Coop's Place in the French Quarter and more local music.
One of the places I really want to praise is Pat O'Brien's bar.
We ended up here numerous times throughout our trip. Where you read "local music" in this post, there's a good chance I am talking about this bar. First of all, the piano room is set up with 2 grand pianos and huge mirrors on the wall tilted down, so the audience can view the piano keys. Every hour, the pianists switch out. Their set is based on requests the audience writes on napkins and places on the top of the piano. They play and sing completely by feel, often playing together. It is so, so cool and I am still thinking about it. (They didn't play either of our requests BUT, to their defense, we did request Blink 182…). If you are ever in NOLA, I would highly recommend grabbing a drink here for at least an hour.
We left New Orleans this morning with a gloomy goodbye. It is always hard to say goodbye to friends, especially when it's unsure when you'll see them again.
(Quick background: I met Gianna and Quinn while studying abroad in South Africa. While we are used to saying goodbye, it doesn't make this any less sad). This trip wraps up our phase of the road with friends and family. The next phase of the trip is (almost) completely unplanned but we know we will continue to make more friends along the way. We're currently headed to Golden, Colorado for a van-meet up at Powder7. Between 10-13 vans are expected to show, which will be awesome to connect with others that are living a similar lifestyle. Beyond that, we have no idea where we will go and we couldn't be more excited.