We have officially completed our first step in the conversion of our new sprinter!
We bought the van without any windows or ventilation system in place. It is essentially just an empty cargo van. Tom Krause was the employee at Mercedes in Wilsonville that helped us find the van. He was very down-to-earth when discussing suggestions of the conversion process. He has done some conversion work himself and was able to provide suggestions and advice based on his own personal experience. This came in handy not only when deciding what size of sprinter to buy, but also when laying out the blueprint of the cargo. He even gave us some tips on figuring out the best way to begin the conversion.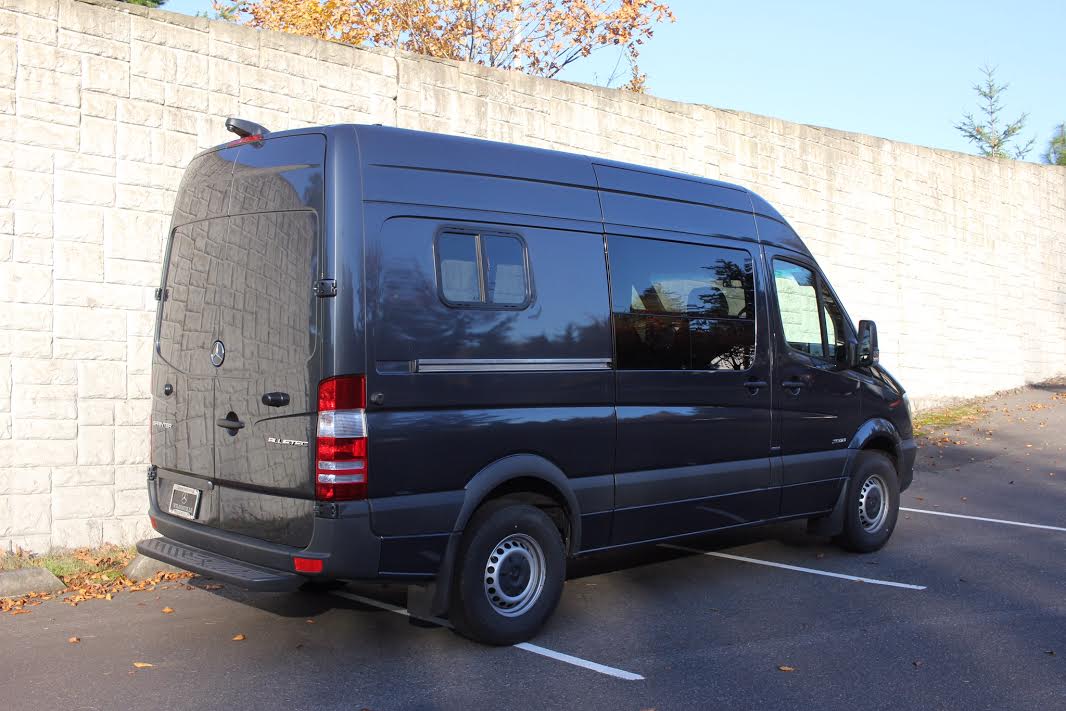 Although there are companies that specialize in converting customized sprinters, they tend to have very high labor costs and extraordinarily long waiting lists. One of the main reasons we chose not to buy a pre-converted van was that we wanted control on pricing. We also wanted to customize the interior specific to our taste. We decided on buying our windows on Amazon for much cheaper and finding a body shop that we trusted to do the installation for us (BIG thank you to Mathew Haldeman at Kuni BMW).
By going this route, we saved ourselves over $500 per window.
The windows we decided to purchase are all made by C.R. Laurence, a very common brand of windows in the sprinter van community. The sliding door window is the largest in the cargo, a t-vent style window with two lower panels that open up to allow airflow. We decided on sliding windows for the rest of the van, which are much smaller and allow more privacy. For the driver's side of the vehicle, we purchased two identical sliding windows, measuring 41-1/4" by 16-3/4". We also added a window to the rear panel of the passenger's side, similar to the driver's side windows but smaller, measuring 25-1/4" by 16-3/4".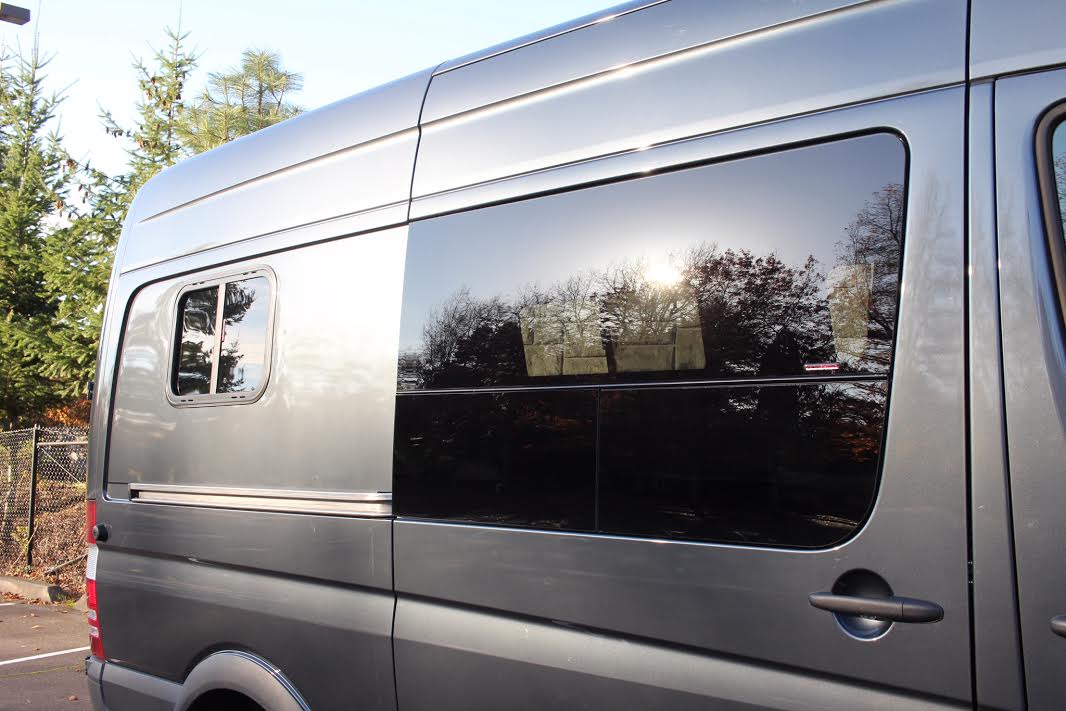 Since we plan on cooking inside the van, we purchased a ceiling fan from RB Component to allow ventilation.
We chose the basic 1250 model of the Fan-Tastic Vent Roof Van. Features include: 12v/low power consumption, varying speeds, and in/out ventilation. The combination of open windows and the ceiling van will (hopefully) allow enough airflow to avoid lingering smells of whatever we cooked for breakfast/lunch/dinner. We're looking forward to taking our van on continuous weekend test trips throughout the build process. We're hoping this will help us figure out what is working, what we should do differently, and what is the most practical for living conditions.
Next up: all the wiring! This chapter of the build has already required the most amount of research. Since we're planning to do all the work and installation ourselves, we really want to be prepared. If anybody has any tips or suggestions, particularly regarding installing solar panels, please get in contact with us! We'd love to hear from you. Wish us luck!