While we've fallen in love with our entire country, there are 6 places that stole our hearts.
When you're traveling to all 50 states of America, and some of Canada, there are endless options for beautiful destinations. Here are 6 places that have particularly stuck out as being extraordinary. We've found that we usually end up enjoying more remote locations in the outdoors, compared to busy cities. This list is based on places we fell in love with and that we hope to visit again in the future.
1.) Primitive Camping overlooking Grand Teton National Park – Wyoming
While we had Nick (dear friend) and Dave (Evan's cousin) out to visit, we wanted to find an epic camp spot. Bonus if it came with a view of the Tetons! Between the help of fellow Instagrammers and our AllStays app, we were able to find a great site. The drive up was a little rough, but even with 2-wheel drive we were totally fine. When you initially pull into the "site" at the marker, you can drive past multiple sites and find the further site that sits on the edge of this little "mountain". It has a perfect flat spot for vehicles, where we fit our van and a Dodge 1500. The site also had a pre-made fire ring of rocks, and the most OUTSTANDING view of the Tetons. Seriously, even compared to the views within the park, this was better.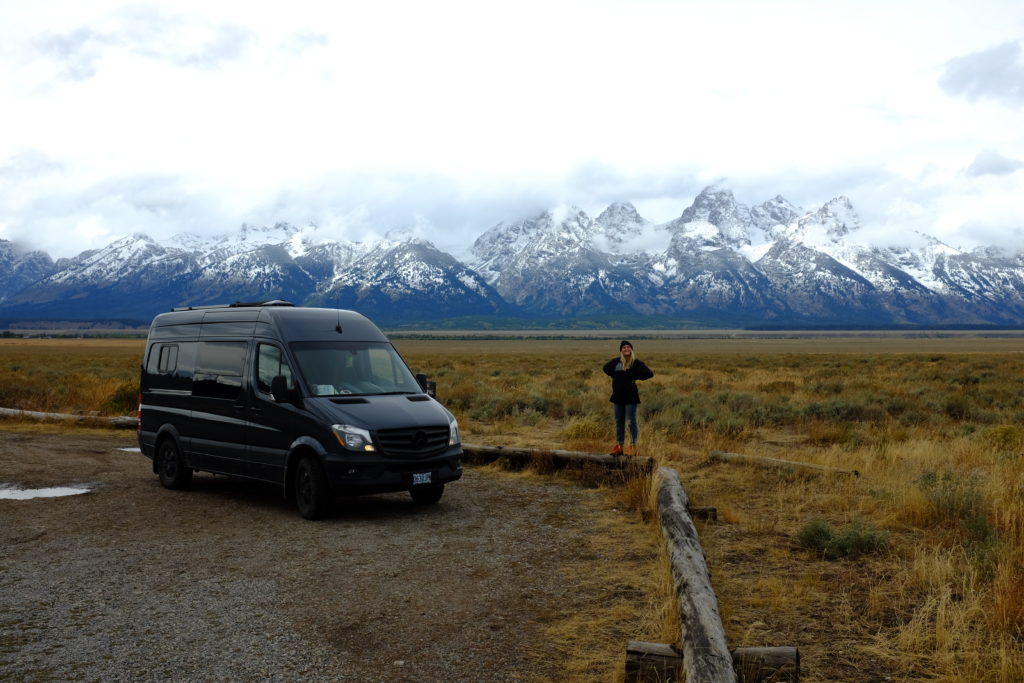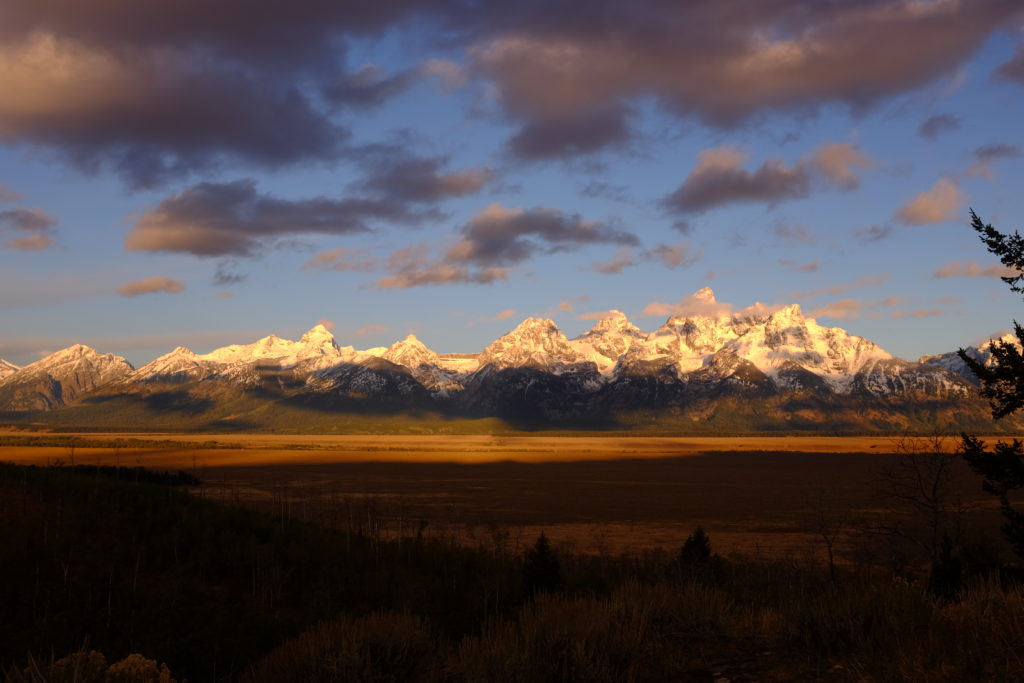 2.) Golden, Colorado
We ended up in Golden, Colorado for a van meet-up this summer at Powder7 Ski Shop. After the meet-up, we spent a few days exploring Golden and all that it has to offer. The city is fairly small and we were able to walk around the downtown area in a matter of 2 hours. For the surprising size, it's the home of the Coors Brewery. This fact is made very obvious, as Coors marketing is literally all over the town.
There is a main road with an adorable "Welcome to Golden" arch across it, that is perfect for window shopping, treats, etc. We stopped at a very cute porch/beer garden and enjoyed a cold IPA with live music. We made our way down to a small river called Clear Creek that runs through the city. Just past Clear Creek we found Lions Park, where we spent multiple days. There was a huge field for us to play Frisbee and lay down a blanket/play Uno. A wonderfully maintained path runs along the river that was perfect for our morning walks. Overall, the city was very charming and one of our favorites. It was the first place we ever thought, "huh – I could maybe see us living here one day."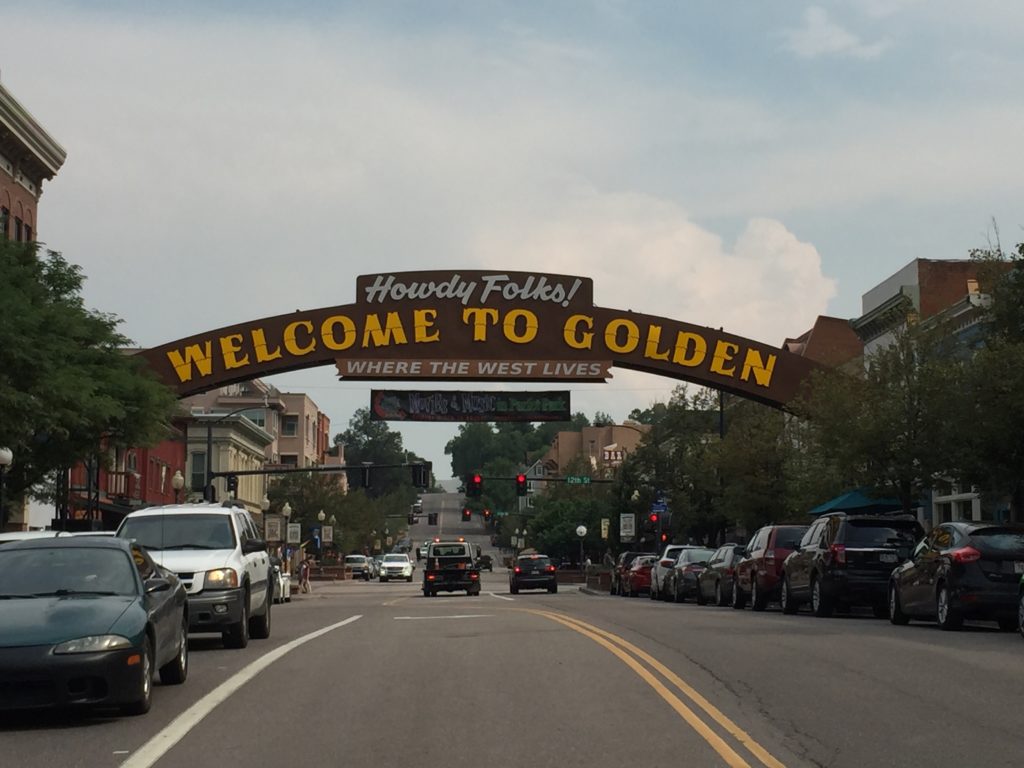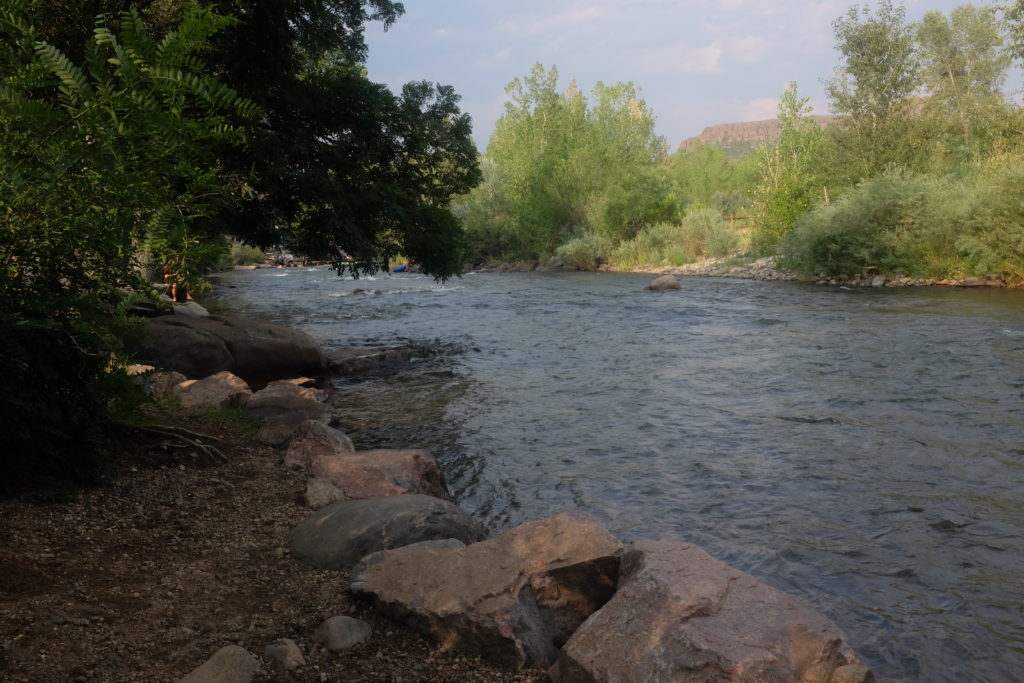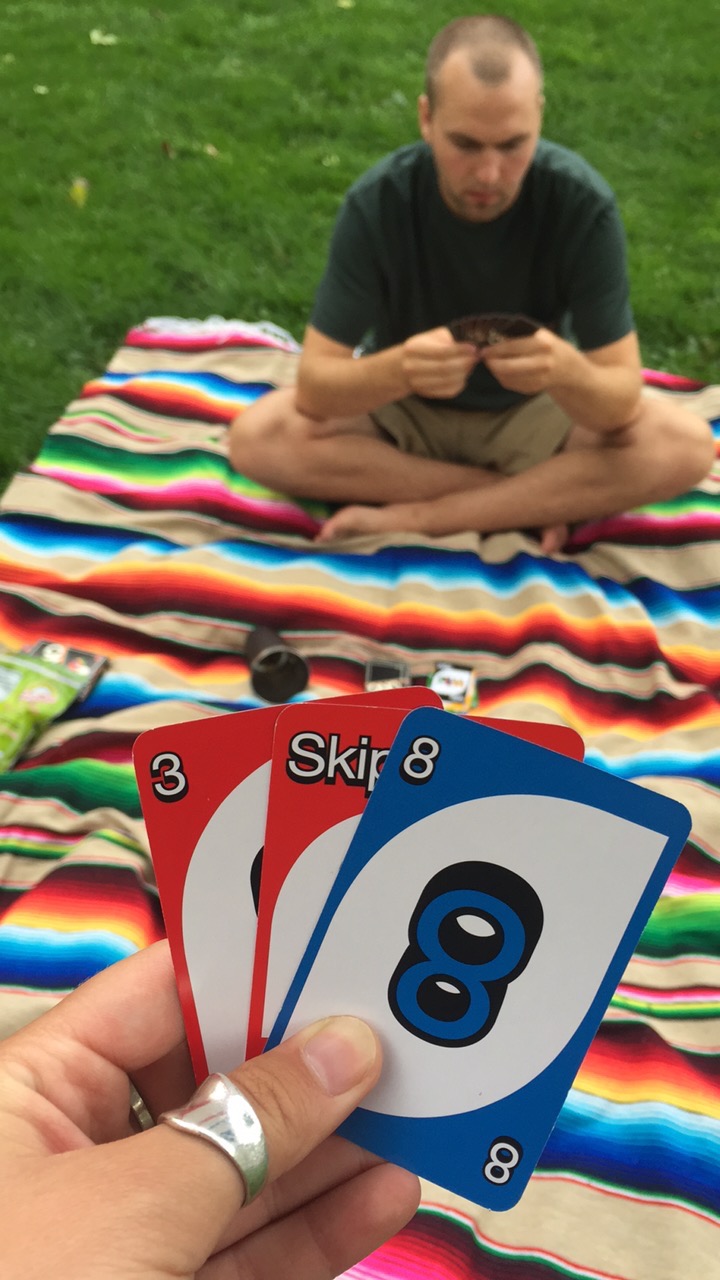 3.) Milford Hot Springs – Carey, Idaho (right outside Craters of the Moon National Park)
Although these hot springs were a PAIN to find, the pool was so worth it. It is right off the highway, only about a 1-minute walk from where you park your car. The pool is about 12 feet wide and 4 feet deep. It also isn't overwhelmingly hot, as some hot springs are. You can find certain parts of the pool that are hotter, as well as certain parts that are a little cooler, depending on your taste. There is some trash around the area but it wasn't as bad as we anticipated. While we were there, we met a nicer older couple that we chatted with happily for about 2 hours. We were so busy relaxing in the hot springs that we only took one photo.
4.) Klondike Highway (Hwy 2)– driving from Canada and entering the town of Skagway, Alaska
When we drove up to Alaska in June, we didn't even realize we were entering the state on a less-popular route. We simply thought we'd enter Alaska near the southern portion of the state and make our way north. (**Note: we did end up having to pay for a $125 ferry ticket to get to Haines**) We saw so much wildlife and the highway was bordered with these beautiful purple flowers for as far as you could see.
We were surrounded by so many mountains that, at one point, we couldn't even tell which mountains were located in Canada and which were located in Alaska.
After we left Canadian territory, there was a 20-or-so mile stretch of land before we hit the American customs to enter Alaska. This was one of the most beautiful stretches we've driven to this day. There was a huge canyon that the road winded down and you could see all the land was at a downward slope heading towards the ocean. It was as if we drove down AND into this little, cute town called Skagway. It ended up being one of our favorite places in all of Alaska.
**Directions: from Oregon, head North to Canada through Seattle, Washington. Cross the border on i5, North of Bellingham. We opted to take a faster route to Prince George (Canada) by taking highway 99, 12, then 97, passing Williams Lake. Then take highway 16 West towards New Hazelton, turn North on highway 37 towards Watson Lake, then turn East on highway 1 towards Whitehorse. Many people continue on the 1 towards Haines Junction, but we headed South on highway 8, turning onto highway 2 (Klondike Highway).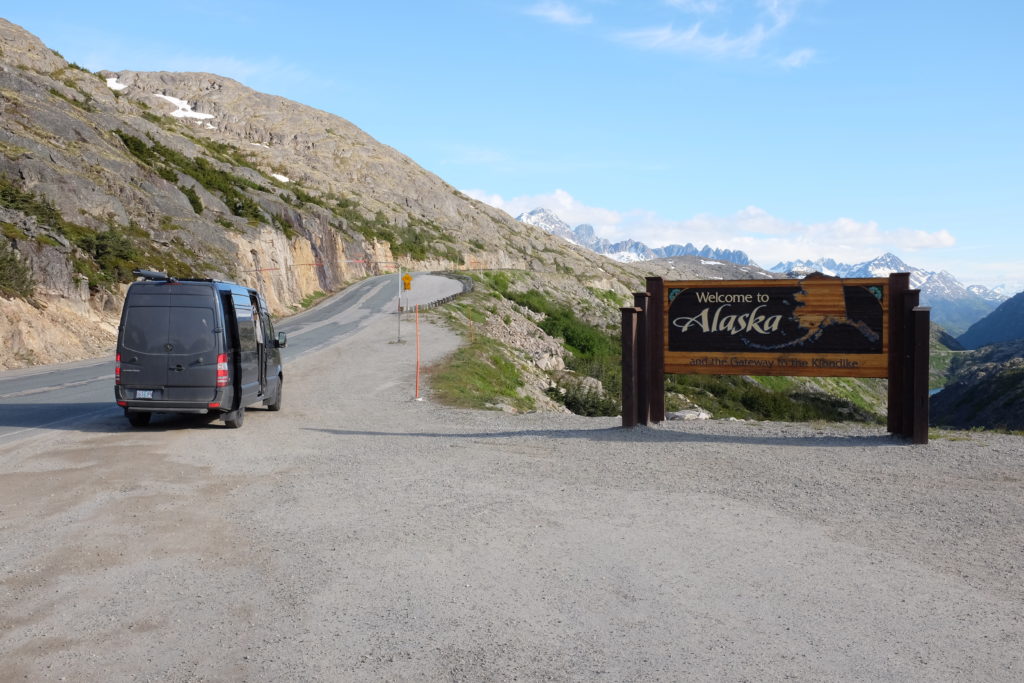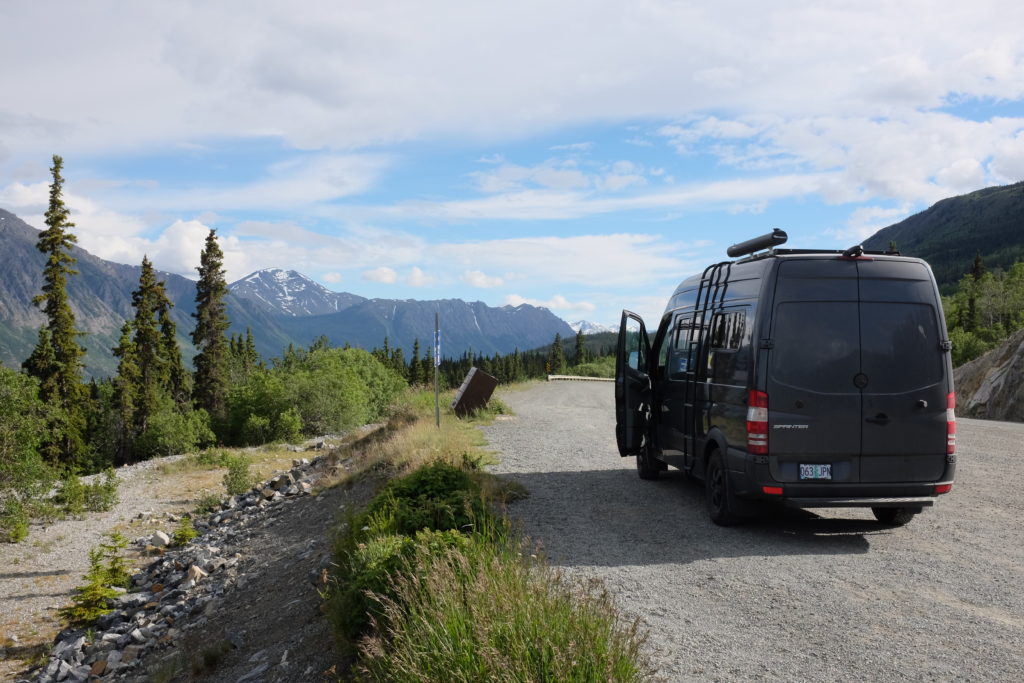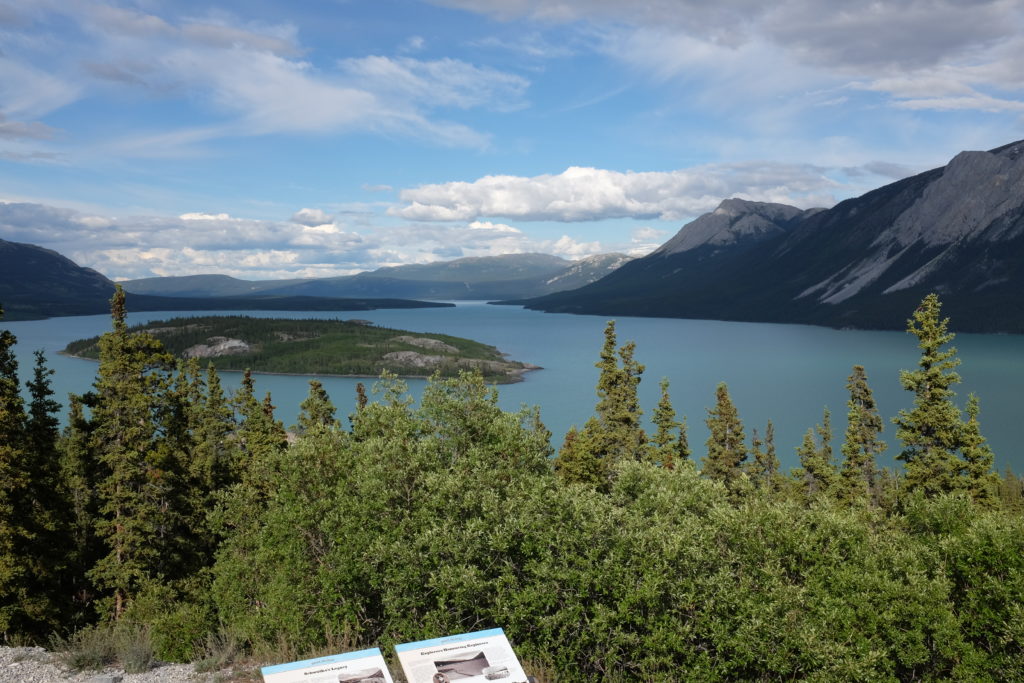 5.) Mount Evans, Colorado – the highest paved road in North America
We knew that we wanted to experience one of these epic "14-ers" that everybody in Colorado kept talking about. We also knew that hiking one without training simply wasn't in the cards for us, due to the elevation. What we were able to do instead was drive the Mount Evans Scenic Byway to the near top of this mountain, then walk the last 20 minutes or so.
We ended up at an elevation of a whopping 14,265'. The view was gorgeous, the air was crisp, and we were able to finally experience a 14-er. The drive up was even incredible. There were mountain goats, crazy trees, bodies of water, areas with snowfall, and rolling green hills. By gaining so much elevation during the drive, you're able to experience the changes of environment as you climb. 10/10 would recommend as a must-do if you're visiting Colorado.
6.) Custer Gallatin National Forest, Montana
Although this sounds very general, we wanted to give a shout out to this national forest. Our entire trip relies on free, dispersed camping in national forests. To give you an idea, we find ourselves sleeping in national forests 6 days of the week, if not all 7. They're important. With that being said, we've experienced sites in national forests that are literally just a place to pull off. We've also experienced sites that have running water, toilets, fire rings, picnic tables, etc. Generally speaking, Custer Gallatin National Forests had the best sites to offer as far as amenities, cleanliness, and quality of site. Most of our sites were next to running rivers or beautifully remote lakes. Additionally, there were hikes ALL over. We ended up staying in various parts of the forest and would recommend all of them.