Embarking from Portland, Oregon...
I am following my philosophy of doing life a little differently by living and working remotely in my self-converted Sprinter. Between stories from the road, my van build, photos of my favorite adventures and more, I hope you find inspiration to get outside and see the world around you.
THE VANLIFE OF KATIE - A STRUCTURED ADVENTURE
"For all the dirt, dust and sweat, the lifestyle is always worth it. You give up worrying about little things; just make friends with the way of things. That really changed me. My priorities have changed. I live a much more relaxed life today."
LATEST POST: Yearly Recap - 2018
"I kept debating whether to do a yearly recap, a NYE reflection post, or something that just summarized 2018 in general. But the thing is, I'm still not sure how to explain what the year was like. I went through (what I would describe as) the biggest change/transition that has ever happened in my 26 years of existence..."
READING
Tools of Titans: The Tactics, Routines, and Habits of Billionaires, Icons, and World-Class Performers - by Tim Ferriss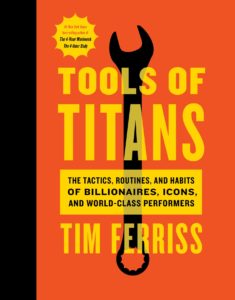 Reading recommendations available here!